Lawn Care & Landscaping
Blog
No Commitment. No Contracts. Cancel at Any Time.
Read the most up to date lawn care and landscaping articles.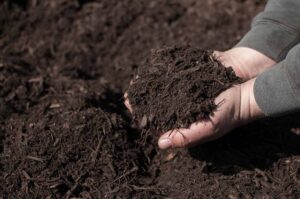 Selecting the right type of mulch for your garden can be a daunting task. With countless options available, it's important to weigh the pros and cons to make an informed decision. Two of the most popular mulch choices are rubber and organic. While rubber is cheaper, organic is a more environmentally friendly option that provides numerous benefits for your plants. It's derived from natural materials like bark, leaves, and straw, which decompose over time and enrich the soil. Additionally, organic mulch helps retain moisture, suppresses weeds, and regulates soil temperature. Overall, organic mulch is the smart choice for a healthy and thriving garden.
Read More »