Lawn Care & Landscaping
Blog
No Commitment. No Contracts. Cancel at Any Time.
Read the most up to date lawn care and landscaping articles.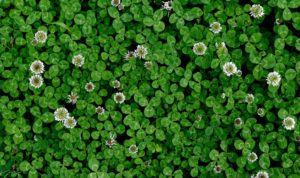 White clover is a common lawn weed in Illinois and many other parts of the world. It can be identified by its three leaves and white flowers, which is why it is often referred to as "white clover." While this plant may look harmless, it can actually have serious consequences if not properly managed or treated in your lawn. This post will help you learn all you need to know about this pesky lawn weed so that you can keep your lawn lush and healthy!
Read More »