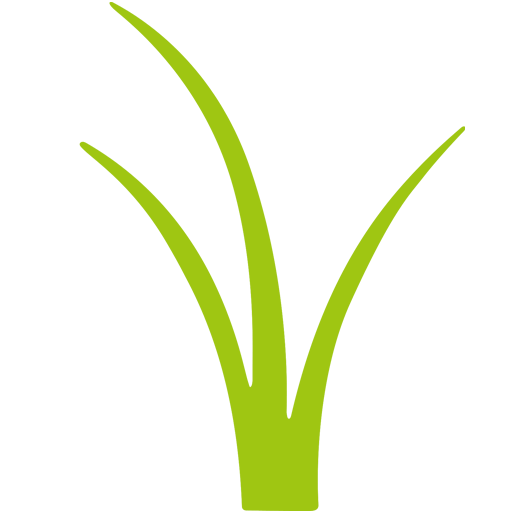 Lawn Fertilization &
Weed Control Packages
Elite Lawn Care offers the perfect Lawn Fertilization & Weed Control service to keep your grass green & weed free all season.
Lawn Fertilization & Weed Control
If your grass is looking less than spectacular it may be deprived of vital nutrients, have compacted soil or it could be caused by grubs & other insects. In order to keep your grass full and thriving we recommend a lawn fertilization & weed control lawn treatment program that includes core aeration and grub control as a standard.
Our all inclusive turf health program unlike any other local landscaping companies.  With our Premium package we include premium slow-release Fertilizer & Weed Control applications, as well as Core Aeration, Grub Preventative and Post Treatment of grassy weeds like nutsedge & crabgrass. Our premium lawn treatments will keep your lawn looking like a golf course.
Discover Our Lawn Treatment Plans
Choose Your Lawn Fertilization & Weed Treatment Plan
Enhanced Turf
Health Package

Our Enhanced Turf Health Package is designed to give your grass the necessary basics to feed & fertilize your lawn and keep it weed free all season long.
2 Broad Leaf Weed Control Apps
Premium Turf
Health Package

Our Premium Turf Health Program has multiple steps to control your weeds, green your lawn, help prevent grubs, as well as core aeration to relieve compacted soil.
5 Premium Fertilization Apps

2 Broad Leaf Weed Control Apps

Spot Treating Grassy Weeds

Spot Treating Broadleaf Weeds
Lawn Fertilization & Weed Spraying Process
Lawn Fertilization & Weed Treatment Plans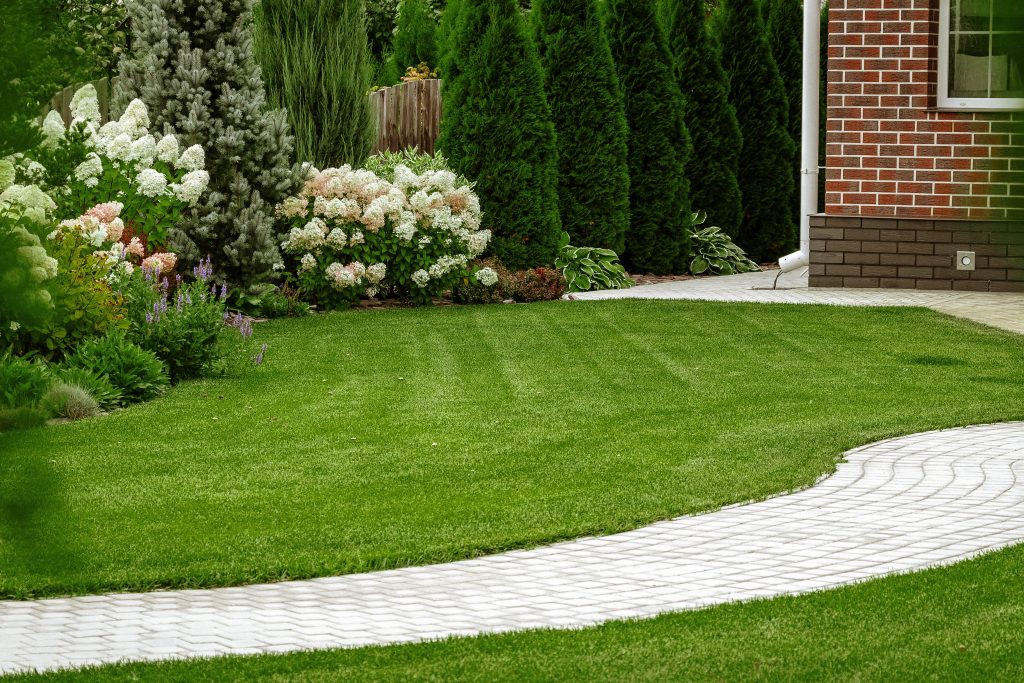 We're Already In Your Neighborhood!
Local Fertilization & Weed Removal Service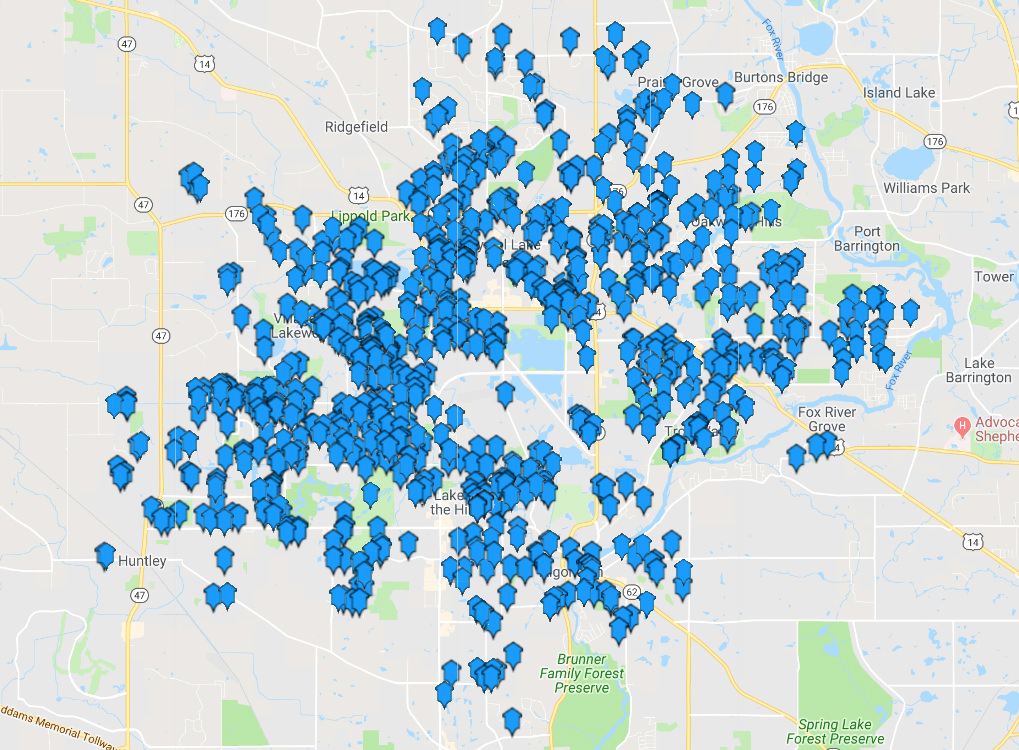 We're local in your neighborhood! Since 2002, thousands of residents have used Elite Lawn Care's top-rated Lawn Fertilization & Weed Control Service.
We Provide Lawn Care Services To:
If you've been looking for a new way to get a green lawn, now is the time to start a lawn fertilization & weed control treatment plan.
To choose your services & start your estimate click on the button below.
Frequently Asked Questions
Lawn Fertilization & Weed Control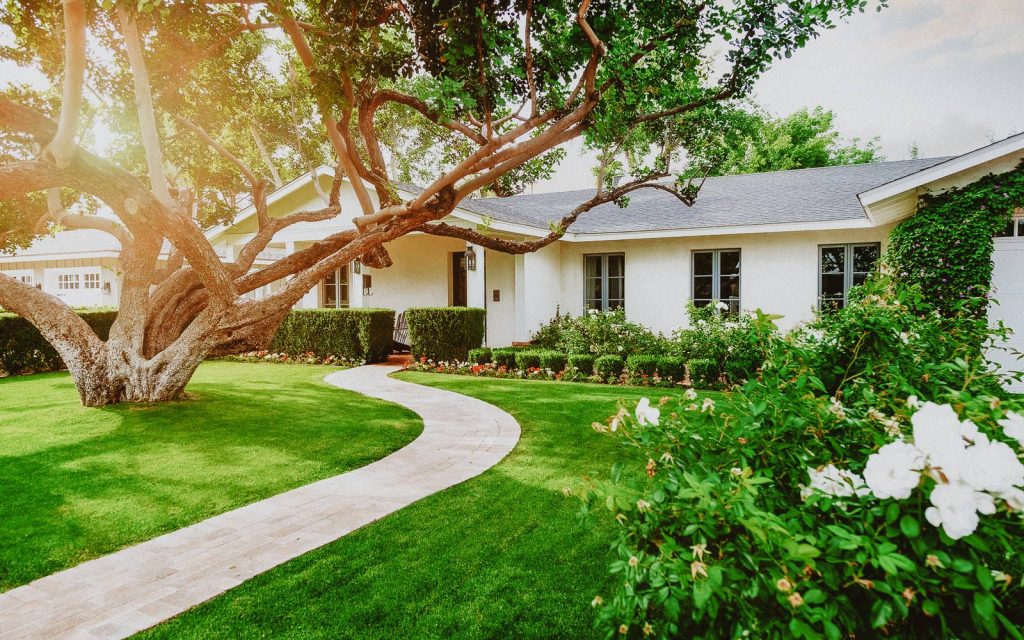 When does this service take place?
Our turf health program starts mid March and goes through October.
What is the Turf Health Program?
We are unique with our turf health program.  We have continual steps that go throughout the season.  This is an alternative to weed control and fertilizer applications, whereas other companies tend to mix the two products together.  By separating the products we are able to control the effectiveness of our products.  This program is designed to make the grass greener and weed free.
Can I just do weed control applications?
No, we do not offer just one or the other.  If we perform a weed treatment for you in March, in July you may have new weeds that have grown.  This is because weeds sprout at different times of the year.  The weeds you see in your lawn this year is a result of any weeds in your lawn last year that had seeded.
What type of products do you use? Granular or Liquid?
Most of our fertilizers are granular.
How long do I have to wait before the grass is safe?
LIQUID FERTILIZER – This is safe immediately, however, it can stain your shoes, so we recommend that you wait until the product has dried.
GRANULAR FERTILIZER – This is safe to go on the grass and let pets or kids out right away.
WEED CONTROL – This requires staying off the grass until the product is dry, a minimum of 3 hours.  Dogs can be let out to do their business but bring them in right away.  If the dog is a grass eater, we recommend putting them on a leash so that you can keep an eye on them.  If you wait 24 hours, you can water the lawn and wait for it to dry and then you will be ok.
How long before I see results?
This varies; you will start to see the results of our fertilizer within 10 days after watering or after your first rainstorm.  After weed control applications you should expect to see results in 3-7 days, the hotter (80 degrees) it is the quicker it will happen, the colder (below 60 degrees) it is it will take longer.
When Spring comes around next year you will really notice the results of our applications from this year.
Do you apply the treatments to the whole lawn or just spot treat?
This depends on your lawn.  The 1st application is typically the whole lawn unless the area is isolated.  Once your lawn is established we are able to just spray where the weeds are there.  As we see your lawn improve, you will see your weeds naturally decrease, this is because as your grass gets thicker, it will start to choke out the weeds so that they cannot grow.  Then we will spot spray, and then we will apply only products to improve your lawn such as fertilizer or seaweed extract.  The seaweed extract helps out during droughts, it will hold moisture in the soil, help build micronutrients and help condition and bring the soil alive.
What happens if I cancel?
You are welcome to cancel at any point, however, we cannot guarantee that your lawn will be weed free and green if you don't complete all the steps.
Will you notify ahead of time before my service?
Some services are available for automatic email notifications to inform you when your home is on an upcoming route. Please ask our office how to sign up for service notifications.
Will your crew be sure to close my fence gate?
Yes, after your services we train our crews to walk the property and close any gate we opened during the service.
Does your company offer Fertilization & Weed Control near me?
Our Fertilization & Weed Control service areas include:
Crystal Lake, IL 60014
The village of Lakewood, IL 60014
Lake In The Hills, IL 60156
Algonquin, IL 60102
Huntley, IL 60142
Cary, IL 60013
Oakwood Hills, IL 60013
Why Customers Love Our Service