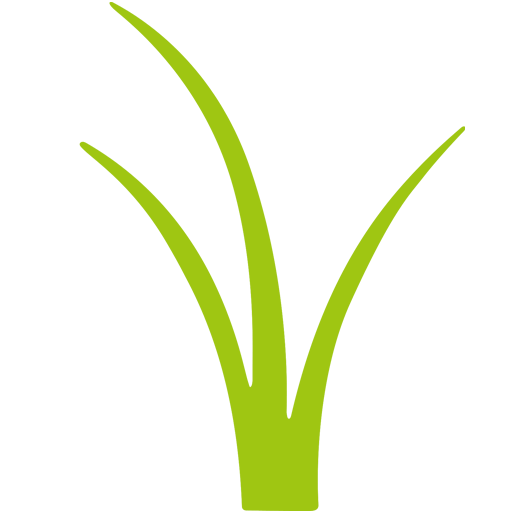 Spring Clean Up

Services​
Start your free Spring Clean Up quote & easily get signed up for essential spring lawn care services.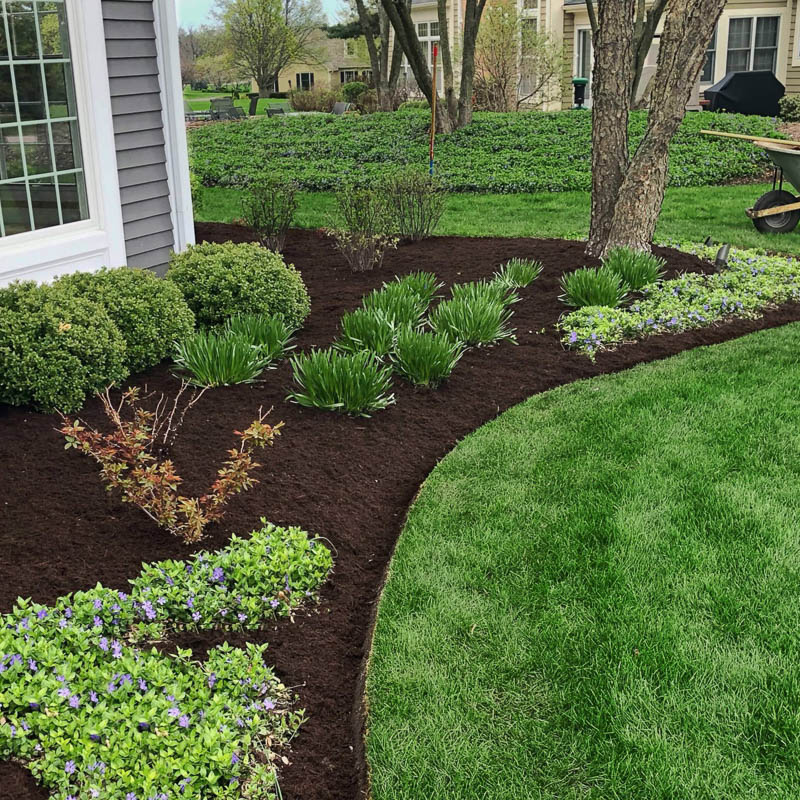 Professional Spring Yard Clean Up Service.
Need your yard cleaned up?   Elite Lawn Care's trained team will remove all the dreary effects of winter.
Spring Clean up services often include blowing, removing leafs, and other debris.  Our crews will rake the lawn free of sticks and tree branches, and edge mulch and flowerbeds.  If needed, we will cut back perennials and flowers, and trim bushes and trees.   We haul all debris off your property, so there is never anything left behind.  
While we are there we can always plant any bushes, trees, or flowers that you would like installed as well.  This is a great way to kick off the season with a fresh, clean landscape.
Optional Add-On
Spring Services
Hard bed edging will keep your grass, soil, & mulch in places & help to protect your trees, bushes, plants & flower beds. Our crew will spade edge and dig out any unwanted grass that has begun encroaching into flower & mulch beds. 
Have our crews perform this one time service for your flower/mulch beds. This can include services such as, removing leaves, sticks & debris, cutting perennials & ornamental grasses, de-weeding beds, & bush trimming prior years growth.
Get a fresh new look for your flower beds by applying a layer of premium mulch. This creates a barrier that holds in moisture; this will prevent your plants from drying out & help prevent new weed seeds from coming into contact with the soil.
Discover The Best Lawn Care Services
Our team uses a 15 point checklist while on your property.
All large branches picked up
All Ornamental grasses cut back
All perennials cut back
Bushes trimmed as needed
Suckers cut & removed from trees
Roof & gutters cleaned – if requested by customer
Mulch beds & Flower beds blown clean of debris
Any sticks, leafs & debris raked from yard
Weeds pulled as required
Spade edging mulch beds 4″ depth
Mulch & Soil Cultivated
Power wash home & clean windows – if requested
All debris loaded in truck & removed from property.
Sidewalks & driveway blown clean
Fence Gates closed
Need More Than Just A Spring Clean Up?
View our
Complete Maintenance Plans
Our plans range from the basics of Mowing & Weed Pulling, to complete seasonal programs, such as our Fertilization & Weed control Package, which are designed to keep your lawn neat & improve your turfs overall health.
Our Property Basics Plan ensures your property looks occupied by maintaining the lawn care essentials at your home. This maintenance plan includes Weekly Lawn Mowing, Weed Pulling in the mulch beds, & applying a Pre-Emergent to help control those pesky weeds in your mulch beds.  
Our Preferred Plus Plan includes services to keep your property neat & clean all season long.  In addition to Weekly Lawn Mowing & Weed Pulling, our Preferred Plus Plan includes seasonally timed services such as Spring Clean Up, Fall Leaf Removal, Fall Clean Ups & Bush trimming.
This plan includes everything in the Preferred Plan, as well as Core Aeration, Ornamental Fertilizer Applications & our Organic-Based Fertilizer Program. Properties receive routine checkups from our VIP maintenance team & fertilization specialists, along with a monthly manager site visit. 
If you've been looking for a way to clean up your property for Spring, now is the time to sign up for a Spring Clean Up.
To choose your services & start your estimate click on the button below.
We're Already In Your Neighborhood!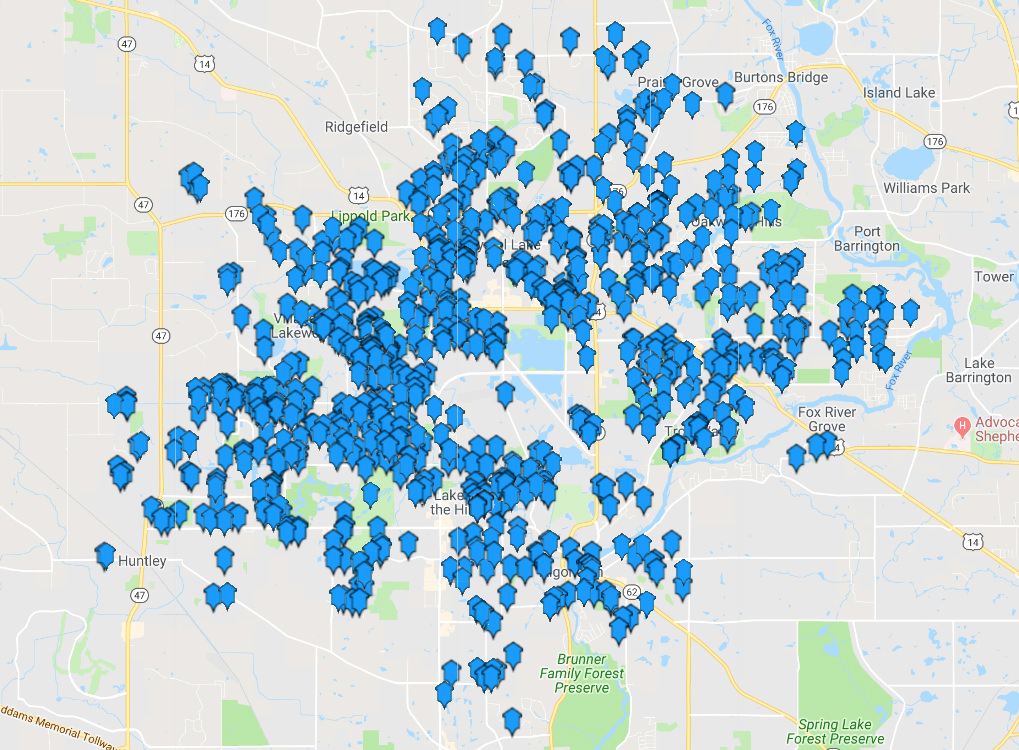 We're local in your neighborhood! Since 2002, thousands of residents have trusted Elite Lawn Care as their local landscaper to provide lawn care services & maintain their landscaping seasonally.
We Provide Lawn Care Services To:
Have a question about this service?
Read our most frequently asked questions
Learn more about our Spring Clean Up Services, which include blowing, removing leafs, sticks & other debris off the property.
Keep your landscaping dense & healthy by trimming shrubs, bushes, evergreens & hedges with our bush trimming service.
We will spade edge & dig out any unwanted grass that has begun encroaching into your flower & mulch beds.
Learn more about the different mulch options we have available for installation, including our most popular Premium Bark Mulch.
Maintain a healthy lawn & garden this season by keeping those pesky weeds out of your flower beds with our weed pulling service.
Learn more about our Fall Clean Up services, which include blowing, removing leafs, sticks & other debris from the property.
Our lawn care maintenance plans range from the basics of Mowing & Weed Pulling, to complete seasonal lawn care programs.
What Your
Neighbors Are Saying
We LOVE our customers, and they LOVE us. Elite Lawn Care is one of if not the highest rated lawn care and landscape service providers in Crystal Lake, Algonquin, Lake in the Hills and Huntley, Illinois.
Elite Lawn Care has been handling our lawn care (plus snow removal) for a number of years now. They're reliable and always do a great job. We've been happy to refer them to our neighbors and friends.
The very best of Elite is the people - everyone in the office is so kind, efficient and knowledgeable. The men in the crew sent to us (twice) were polite, friendly, really, really good at what they do, and don't waste time.

Thank YOU, Elite, for being such a classy business!
Great lawn service! Conscientious, friendly workers. The yard looked beautiful this year, they did the grass cutting they pulled weeds and they laid mulch, and also did the shrubbery trimming. Couldn't be happier!
We have been using Elite Lawn care for the past 5 years now and are very happy with our service. This year we upgraded to a new package that included fertilizer, weed control, etc and our lawn has never looked better! Prices are fair and they do great work!
More than just a lawn mowing service. Our terrace had settled badly, impinging on the house siding and creating low spots where freezing water would be a hazard. The Elite Lawn Care staff removed the terrace surface bricks and sidewalk bricks for complete re-installation, and rebuilt major portion of supporting wall to solve decade old issues.
As president of our association, I get all complaints and/or compliments, and in the years we have been doing business with Elite, it has been all compliments. I highly recommend Elite for both your Summer lawn care service and Winter plowing.
Why Our Customers
Love Us!