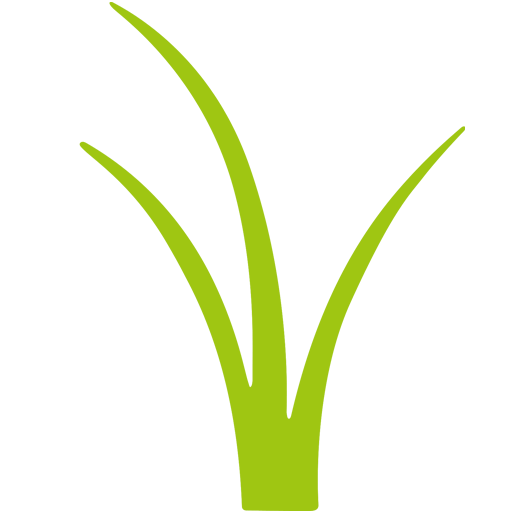 Fertilization & Weed
Control
Packages​
Elite Lawn Care offers the perfect Fertilization & Weed Control service to keep your grass green & weed free all season.
SAVE 50% on your first treatment, when you sign up annually.
Discover Our
Turf Health Packages
Our plans range from the basics of Weed Control & Fertilizer Applications, to complete seasonal turf care which includes Core Aeration & Grub Preventative, for a truly green lawn all season.
A Local
Fertilizer & Weed Control Company
Have you been looking for a fertilization & weed control program for your lawn?  Elite Lawn Care is one of the top-rated local lawn care & landscaping companies providing fertilizer & weed control services to Crystal Lake, Village of Lakewood, Algonquin, Lake In The Hills, Huntley, & Cary, Illinois.
Premium Turf Health Package with Core Aeration & Grub Preventative Included.
If your grass is looking less than spectacular it may be deprived of vital nutrients, have compacted soil or it could be caused by grubs & other insects. In order to keep your grass full and thriving we recommend a fertilizer & weed control lawn treatment program that includes core aeration and grub control as a standard.
Our all inclusive turf health program unlike any other local landscaping companies.  With our Premium package we include premium slow-release Fertilizer & Weed Control applications, as well as Core Aeration, Grub Preventative and Post Treatment of grassy weeds like nutsedge & crabgrass. Our premium lawn treatments will keep your lawn looking like a golf course.
Many other companies only apply weed & feed combination treatments. However, our fertilizer is applied separately from our spot treating weed killer. This gives you the results you're looking for, while reducing the amount of chemicals applied to your lawn. We use a granular slow release fertilizer that is applied to your grass to keep it green year round and our liquid weed treatment is spot treated to keep your lawn weed free.
Our Premium
Turf Health Process
Discover Our
Fertilization & Weed Treatment Packages
Our packages range from the basics of lawn fertilizer & weed control, to complete turf health program, which is designed to maximize your lawns overall health. 
Enhanced Turf
Health Package
Our Enhanced Turf Health Package is designed to give your grass the necessary basics to feed & fertilize your lawn and keep it weed free all season long. 
Enhanced Turf
Health Package
Prices Start at
2 Broad Leaf Weed Control Apps
PREMIUM Turf
Health Package
Our Premium Turf Health Program has 9 total steps to control your weeds, green your lawn, help prevent grubs, as well as core aeration to relieve compacted soil.
SAVE 50% on your first treatment, when you sign up annually.
Premium Turf
Health Package
Prices Start at
5 Premium Fertilization Apps

2 Broad Leaf Weed Control Apps

Spot Treating Grassy Weeds
Benefits of our
Fertilization & Weed Program
we will care for your lawn
We treat your lawn as if it was our own.  We are a team of professional men & women that know the lawn care & landscape industry & also understand the frustration that landscape contractors can bring to their customers.
The products that we choose to use are top of the line. While many companies apply a product that greens up the lawn quickly, that green typically doesn't last long, and it might even cause surge growth which makes lawn mowing difficult. Our fertilizers contain slow-release nitrogen that gets used over an extended time, rather than all at once.
THE RIGHT PRODUCTS AT THE RIGHT TIME OF YEAR
Have you ever had a fertilizer company apply a product when it was too hot or too dry, and burn your lawn? Besides using some of the very best products on the market, we time the applications to your lawns conditions and current weather. 
Most companies mix a single tank that has both fertilizer and weed control. This keeps their operations simple, but also means that they are treating your entire lawn with weed control, rather than just spraying the weeds themselves. Our products are kept separate, so that we only apply products in small areas or directly targeting the weeds themselves. 
Because we are able to use targeted weed control during the Summer and Fall, we are able to reduce the amount of weed control applied to your lawn by up to 90%. 
We send notifications so that you know ahead of time that products are scheduled to be applied to your lawn.
ANNUAL OR FIXED MONTHLY PAYMENTS
Our program gives you the option of making a single one time payment for the entire season or by auto charging an installment on the same date each month. This gives our customers a very predictable payment amount on the same date each month regardless of what products get applied. 
OUTSTANDING CUSTOMER SUPPORT
We have an outstanding Customer Support Team, available Monday – Saturday. You can reach us by phone at 815.880.7333 or by email at [email protected].
YOU'LL HAVE PEACE OF MIND
Once you've let go of the yard work, you will find peace of mind knowing our professionals are continually servicing, inspecting, and caring for your property. 
NEVER COME HOME TO AN OPEN FENCE GATE
We train our staff to ensure they close fence gates behind them after your lawn care service so you never have to worry about your pet or small child leaving the safety of your back yard.
If you've been looking for a new way to green up your grass, now is the time to start a fertilization & weed control treatment plan.
Have a question about this service?
Read our most frequently asked questions
Why Our Customers
Love Us!