OUTDOOR LIGHT INSTALL.
ILLUMINATED.​
No Commitment. No Contracts. Cancel at Any Time.
Add Outdoor lighting to finish the look of your landscaping. Don't let the dark of night hide the beauty of your home and landscape. We have lighting options that can fit every home layout and landscape design. From lighting up the exterior of your home to the gorgeous lilac tree in your front yard, our crews possess the skills to turn your landscaping into a masterpiece, even in the dark! Choose from a variety of brands, shapes, and sizes.
Our lighting options are the perfect way to finalize the look of your patio or walkway. Lighting up a pathway to the patio makes summer get togethers that much better! Relax in the perfectly set lighting while the kids play ghost in the graveyard or catch fireflies. Our lighting options cater to your every need.
Our outdoor lighting provides safety and security in every season. We are able to provide light that will cover every inch of your property if desired, meaning visibility would be prime. Not only does this light up your yard, it allows you to feel comfort in letting your pets out alone at night.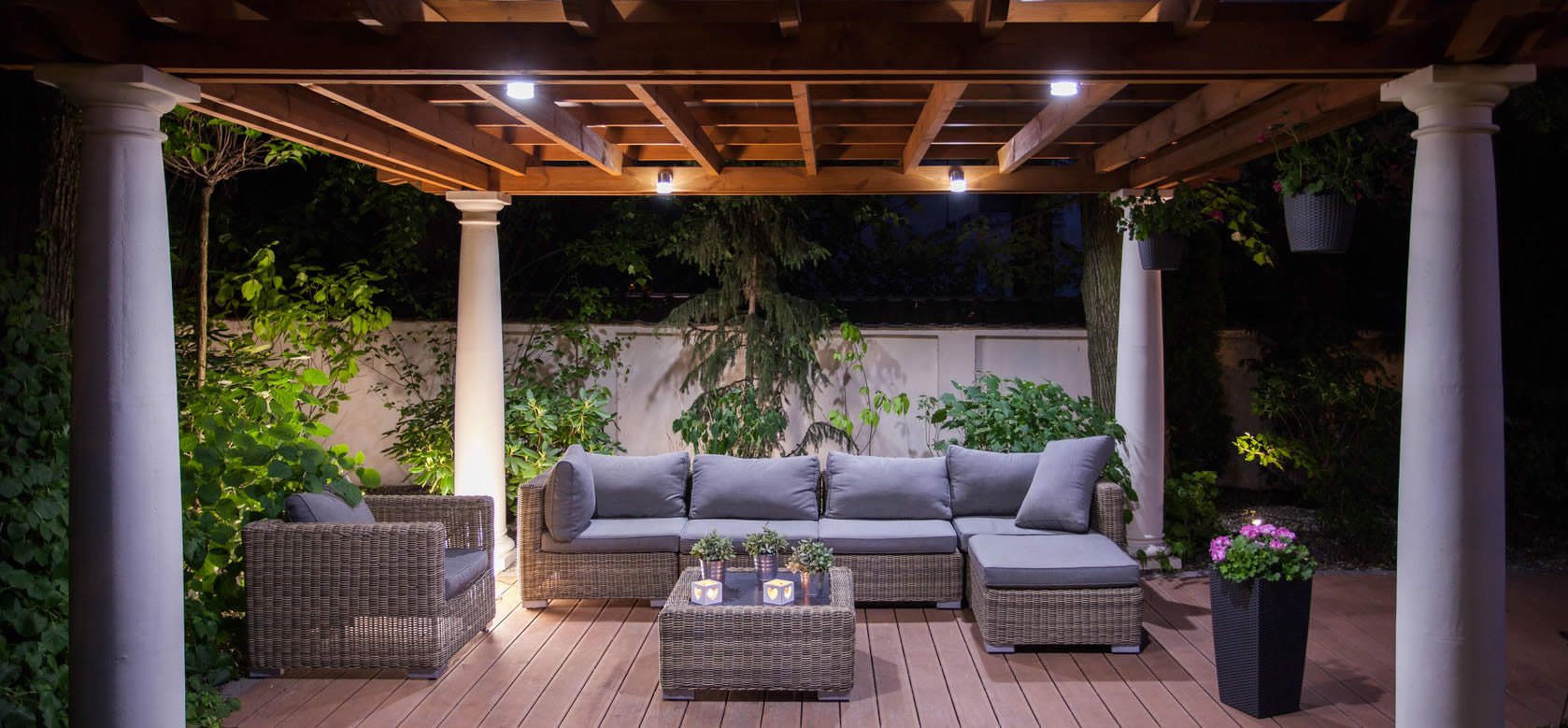 Looking for a complete lawn maintenance package?
NEVER COME HOME TO AN OPEN FENCE GATE
We train our staff to ensure they close fence gates behind them after your lawn care service so you never have to worry about your pet or small child leaving the safety of your back yard.
There's no need to wonder when your lawn will be mowed.  Our team stays on schedule so you know the exact day of the week your property will be serviced.  If it rains on the day of your scheduled service, our team will automatically reschedule your job for the next day and provide you with an email notification of the change.
Have a question about this service?
Read our most frequently asked questions
WhY OUR CUSTOMERS LOVE US!
Our 100% No risk Guarantee
We guarantee all of our lawn care and landscaping services to ensure satisfaction.
We show up when we say
Once your lawn care service is scheduled, we will notify you of when you can expect to see us.
we care about the details
Have a specific landscaping request? Tell us & we will make a note on the account.
We close Your fence gates
After service, our lawn care company ensures that your fence gates get closed.
No Contract, Cancel Anytime
Don't need mowing service all season? We offer lawn mowing services without a contract.
We have the highest ratings
Looking for the best lawn care company in the area? Check out what your neighbors say.
We protect your property
We are a fully insured lawn care and landscaping company so you can have peace of mind.
Our crews speak english
Our crews servicing your property speak English to assure proper communication.
We are licensed specialists
Our company has licensed specialists for fertilizing and weeding services.
We have 20+ years experience
We are a local experienced lawn care, landscaping maintenance and snow removal company.
WHAT YOUR NEIGHBORS ARE SAYING
We LOVE our customers, and they LOVE us. ELITE LAWN CARE is one of if not the highest rated lawn care and landscape service providers in Crystal Lake, Algonquin, Lake in the Hills and Huntley, Illinois.
"I called Mike to ask his opinion on our rental property which had been serviced by one of Elite Lawn Care's competitors. Not only did Elite provide a superior and more timely service, they did a much better job and we are very glad we found them and hired them to help us keep our yard and community looking better!!! Thank you Mike, you've done a great job building a quality business."
Ric R.
Village of Lakewood
"I have been a customer of Elite Lawn Care for several years. They do a fantastic job. The crews are very attentive to detail and my yard has never looked better. They take special requests and have been able to accommodate me when I needed a schedule change. They have clear communication with the customer and a set billing schedule so there are no surprises."
Jen E.
Lake In The Hills