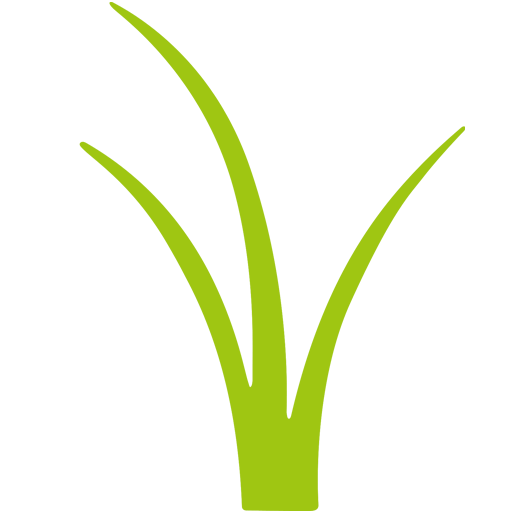 Mulch Delivery &

Installation Service​
Elite Lawn Care offers bark mulch delivery & mulch installation services. We will quickly & cleanly install premium mulch in a matter of hours.
Mulch Delivery & Installation Service
There's no need to call a nursery, and schedule mulch delivery during the week, only to have them dump your mulch on your driveway and have it sit for days or weeks until you have the time to spread it.  Our trained staff will bring the mulch with us.  They quickly and cleanly install fresh dark brown premium bark mulch.  Most homes take less than 3 hours to install, and there is no need to be home.  
If your beds need a little maintenance before the mulch is applied, be sure to ask us about adding a bed clean up before your installation. Call us today to set up your mulch services.
Elite Lawn Care offers mulch delivery & mulch installation for Crystal Lake, Algonquin, Lake In The Hills, Huntley, & Cary, Illinois.  
Our Econo mulch is a double processed economic blended mulch, that is light brown in color. This mulch is an economic blend that is processed twice which produces slightly larger mulch pieces.
Our red hardwood mulch is a double processed color enhanced product that will add vibrancy to your landscaping. This mulch is a red hardwood blend that is processed twice which produces slightly larger mulch pieces.
*Photo is an approximation of color. Exact color may vary upon moisture content when delivered.
Do you have a kids playground? We also offer safety playground mulch delivery.
Certified Playground Mulch, when applied to proper depth of 6″ or more provides a cushion, and reduces impacts and injuries when children fall. This mulch is specially chipped with rounded edges to help reduce the risk of splinters.
We're Already In Your Neighborhood!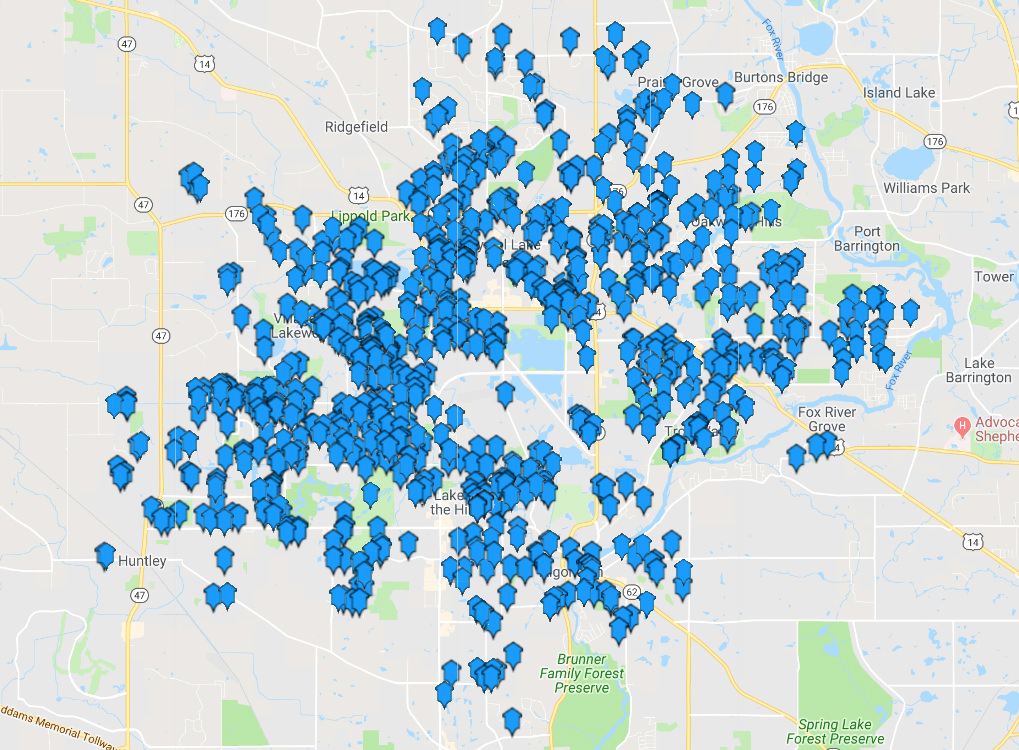 We're local in your neighborhood! Since 2002, thousands of residents have used Elite Lawn Care's top-rated Mulch Delivery & Mulch Installation Service.
We Provide Mulch Delivery & Installation Services To:
If you've been looking for a way to freshen up your landscaping and flower beds, now is the time to start your Mulch Service.
To choose your services & start your estimate click on the button below.
Frequently Asked Questions
How much does a mulch delivery & installation service cost?
Our mulch delivery and installation service price starts at $300 including labor, materials & delivery. The actual cost of the mulch install depends on the amount of mulch your property requires, they type of mulch that you want, and the size and layout of your property. If you would like a flat rate quote, we can provide that after one of our experts has reviewed your property's current condition. Call our office to schedule your clean up or get more information on obtaining a flat rate quote!
What Type Of Mulch Do You Offer?
Our most popular mulch is a dark cocoa color that is triple ground to a fine, spreadable product. This bark mulch gets its color from the natural aging process and contains no die. A significant benefit of the aging process is that the product will continue to self-steam.  The self-steam process sterilizes the mulch, killing any insects, and weed seeds. We also offer special order mulches. Special mulches include an economical natural color double ground mulch, playground mulch, and red mulch.
Why Should I Have Mulch Installed?
Besides the obvious of being aesthetically eye pleasing mulch, offers many landscape benefits. Mulch creates a barrier that holds in moisture; this will prevent your plants from drying out. This barrier will also help prevent new weed seeds from coming into contact with the soil, thus reducing the number of weeds that will grow in your planting beds. When the mulch does break down, it turns into natural fertilizer to help feed your plants.
How Often Do You Recommend Having Mulch Installed?
We recommend your beds have a 2-3 inch layer covering of mulch. Mulch will deteriorate over time. Whenever you have less than a 2-inch thick layer, we suggest that you apply new mulch. In our area, it is common to install mulch and have landscape maintenance every season. Some mulch types will deteriorate faster than others.
How Long Should Mulch Last?
Mulch is a biodegradable product. Sun, rain and natural deterioration play factors on how long mulch lasts in it's the best state. We recommend adding a new layer of mulch each season.  Adding new mulch will help to maintain the nutrients of the soil and keep a clean and tidy appearance.
Do You Install Playground Mulch?
Yes, but, playground mulch is a special ordered, and a minimum quantity is required for us to install this for you.  Typically, playground mulch should have a thickness of 6 inches or more to help reduce injuries.
Can I Order Mulch For Delivery Only?
Yes, if you would like you can choose to have us deliver mulch and drop it in your driveway. However, if you do request a quote for mulch delivery only, ask us how much it would cost for mulch delivery and installation as well. You may find that the cost for us to install it is worth it so that you don't have to do the back-breaking landscape maintenance work.
Of course! You can provide your own mulch from a local vendor, such as, Home Depot, or Loews and we will gladly spread it. Mulch that is not purchased from us will be spread at our current hourly labor rates. Almost all our clients use us to deliver and install their mulch each season.
Do I Need To Prepare My Beds For Mulch?
We recommend that you edge your beds and remove your weeds before mulch installation service. You are welcome to do these services yourself or contact us to get these scheduled. Quotes to install mulch are assuming that your beds are ready for mulch installation when the crews arrive.
What Is Mulch Bed Pre-Emergent? Do You Offer It?
A mulch bed pre-emergent is a product that our crew will spray or spread onto the beds to prevent new weeds from growing in mulched areas.
Yes, we offer this as an option for you.
Should I Have Landscape Fabric Installed?
There are pros and cons to landscape fabric. When installed correctly, it can deter weeds from growing in your beds. However, if the fabric is installed too tight around the foliage, it could suffocate the plants and prevent water from being able to penetrate the soil and nourishing the plants.
Mulch will bio-degrade into a form of soil. When mulch is installed on top of landscape fabric in future years, the fabric will become buried, having soil on top which will allow weeds to grow on top of the material, thus decreasing the effectiveness. For this reason, installing fabric before mulch installation is not very cost effective.
We do highly advise fabric installation under any decorative stone or rock if you do not have mulch.
Will You Notify Ahead Of Time Before My Service?
Some services are available for automatic email notifications to inform you when your home is on an upcoming route. Please ask our office how to sign up for service notifications.
Will Your Crew Be Sure To Close My Gate?
Yes, after your services we train our crews to walk the property and close any gate we opened during the service.
For your convenience, when you sign up, you will put a credit card on your account file. Any service we perform will be auto-charged to your card. You are also welcome to call or log in to your online portal to update any payment information.
Does Your Company Install Mulch Near Me?
Our mulch delivery & installation service areas include:
Crystal Lake, IL 60014
The village of Lakewood, IL 60014
Lake In The Hills, IL 60156
Algonquin, IL 60102
Huntley, IL 60142
Cary, IL 60013
Oakwood Hills, IL 60013
Before Your
Mulch Installation
Have our crews perform this one time service for your flower/mulch beds. This can include service such as, removing leaves, sticks & other debris, cutting perennials & ornamental grasses, de-weeding beds, and bush trimming for prior years growth.
Don't let those pesky weeds take over your lawn & landscaping. Whether you need weed pulling services or weed control spray to remove weeds from your mulch beds, we've got you covered. Ask us to have our crew perform this service before your mulch is applied.
Hard bed edging will keep your grass, soil, & mulch in places and help to protect your trees, bushes, plants & flower beds. Learn more about how our crews will spade edge and dig out any unwanted grass that has begun encroaching into your flower & mulch beds. 
Why Our Customers
Love Us!