The Most Common Grasses In Illinois Lawns
Choosing the right grass for your lawn can be a daunting task, but it is a crucial step if you want to achieve a lush and healthy lawn. Illinois is known for its diverse climate with hot summers and cold winters, making it essential to select a grass type that can withstand extreme temperature shifts. If you have been struggling to find the right grass for your lawn, look no further! The Elite team has assembled this guide to provide you with all the essential information about the best grass types for Illinois lawns!
Cool-Season Grass Types
Cool-season grasses are particularly well suited to Illinois lawns due to their resilience in the face of the state's extreme seasonal temperatures. These grass types thrive in temperatures between 60 and 75 degrees Fahrenheit, making them ideal for the cooler parts of the year. They exhibit a robust growth spurt in the spring and fall when temperatures are moderate, offering a lush green appearance that enhances the aesthetic appeal of your lawn. Cool-season grasses can remain dormant during summer's high heat and winter's freezing conditions, providing a natural defense mechanism against potential damage year-round. These factors make cool-season grass types the obvious best choice for Illinois lawns!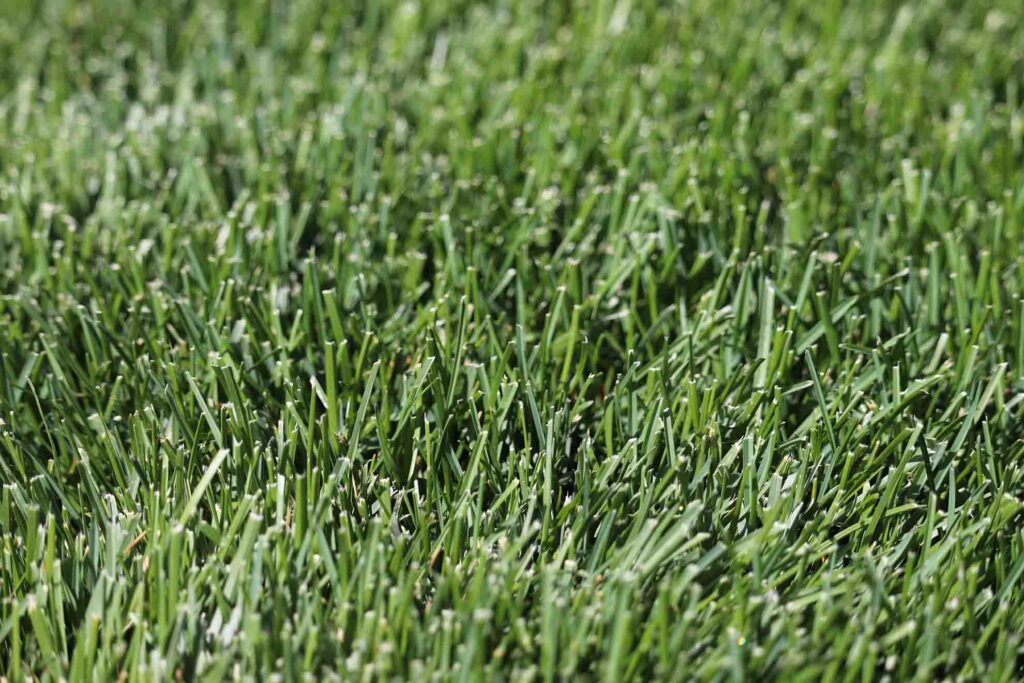 Kentucky bluegrass is arguably the most popular grass type in Illinois, and is rich green in color with a fine texture. The color of this grass is so unique that it often gives off a blueish hue in the right lighting, creating a very aesthetically pleasing lawn. It is best kept at a height of 3 inches, and it thrives in full sunlight. Kentucky bluegrass requires frequent watering and a good deal of nitrogen to maintain its dazzling color and lushness. Though it does make for a very attractive and plush lawn if it is cared for correctly, Kentucky bluegrass requires a good deal of maintenance in order to thrive and reach its full potential.
Tolerances
Heat Tolerance: Medium

Cold Tolerance: High

Drought Tolerance: Medium

Shade Tolerance: Mediumis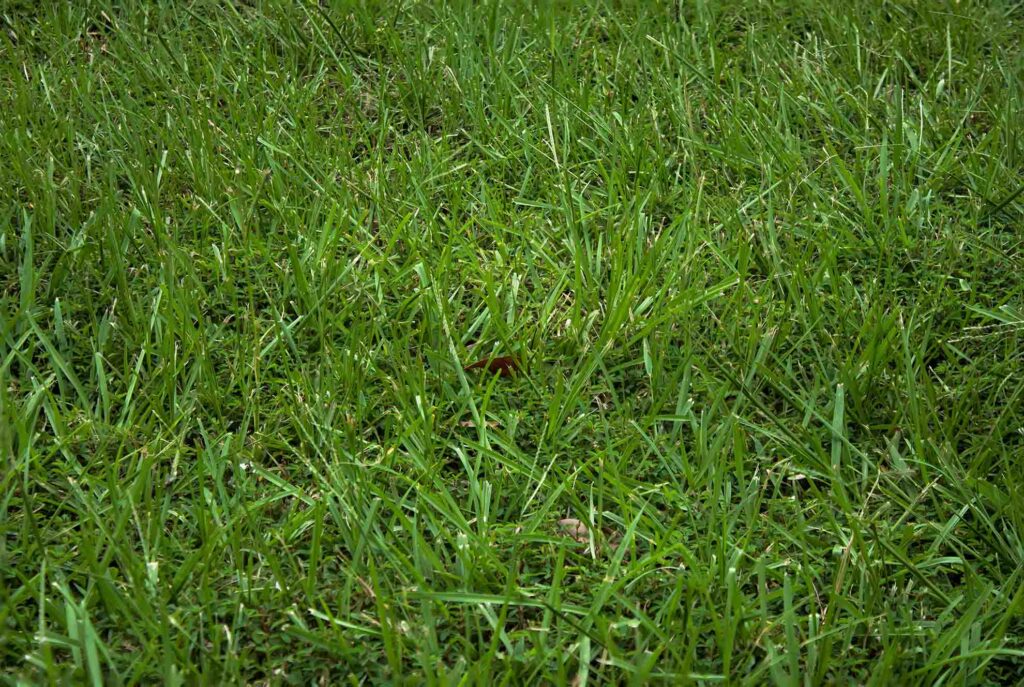 Tall fescue is a popular cool-season grass type that grows in bunches and has a coarser texture than Kentucky bluegrass. Though tall fescue is not quite as soft as bluegrass, homeowners in Illinois appreciate this grass for its resilience and low-maintenance care. It is best left a little taller than most lawns, around 3.5-4 inches, and it can tolerate a wide range of soil types. Tall fescue is perfect for the northern, cooler areas of the state. It should be watered deeply and infrequently to encourage the development of its deep roots and provide you with a more dense lawn.
Tolerances
Heat Tolerance: High

Cold Tolerance: High

Drought Tolerance: High

Shade Tolerance: Medium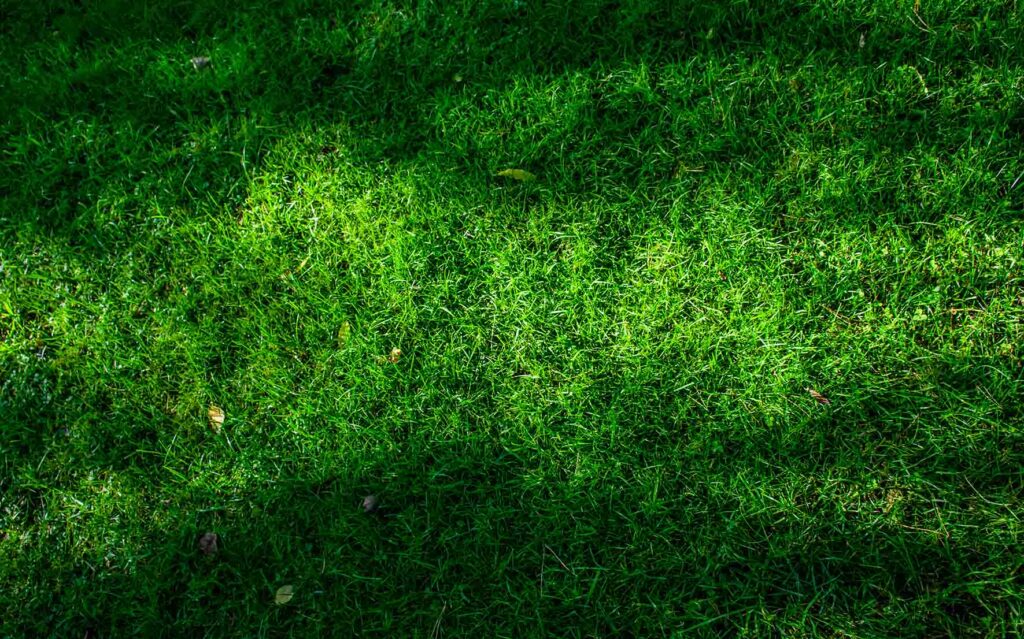 Fine fescues encompass a variety of different fescue grasses (red fescue, chewings fescue, etc.) that all have similar characteristics. As the name would suggest, fine fescue grasses have narrower blades than tall fescue, which helps create a much softer surface for your lawn. They have a slower growth rate than tall fescue, but they are just as good for colder climates. These fescue grasses thrive at a range of heights between 2.5 and 4 inches, and they will continue to grow in shaded areas where most grass types will not grow.
Tolerances
Heat Tolerance: Medium

Cold Tolerance: High

Drought Tolerance: Medium

Shade Tolerance: High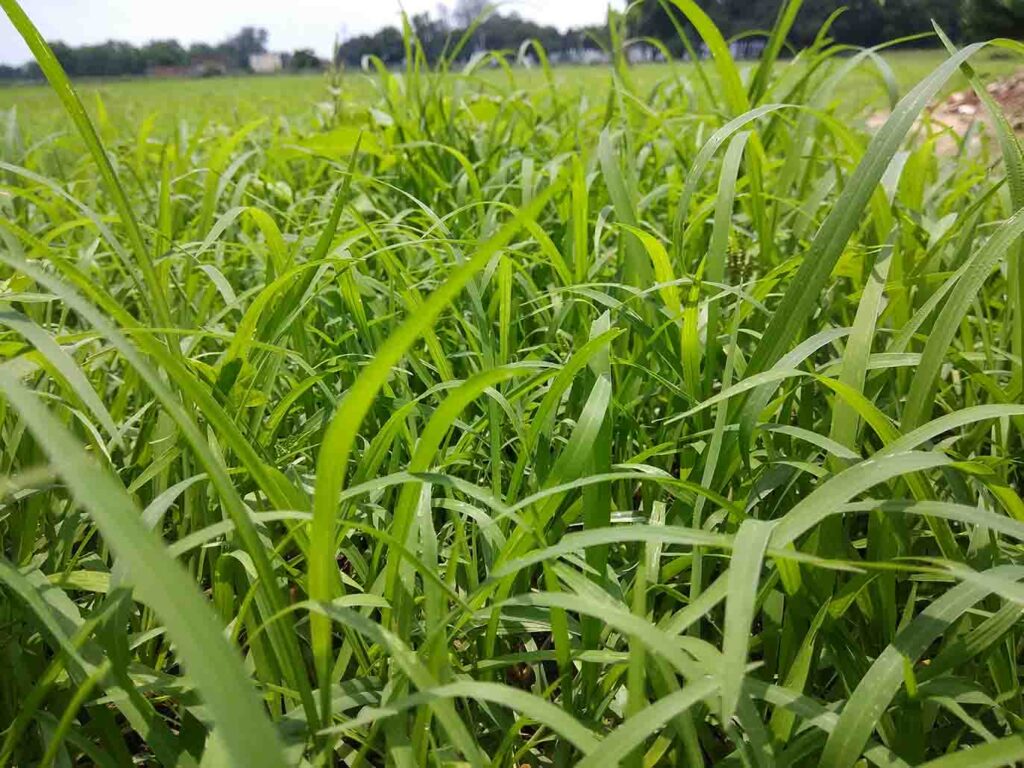 Perennial ryegrass is a fast-growing grass type that has a coarse, shiny texture. It grows best when maintained at a height of 2-3 inches, and it performs well in the face of moderate-to-heavy foot traffic. This is another bunch-type grass that grows in upward clumps rather than expanding outward like bluegrass. It is a popular option for overseeding, especially when combined with bluegrass seed to optimize growth and coverage. Perennial ryegrass is also commonly mixed with warm-season grasses in our area in order to survive the changing seasons.
Tolerances
Heat Tolerance: Medium

Cold Tolerance: Medium

Drought Tolerance: Medium

Shade Tolerance: Medium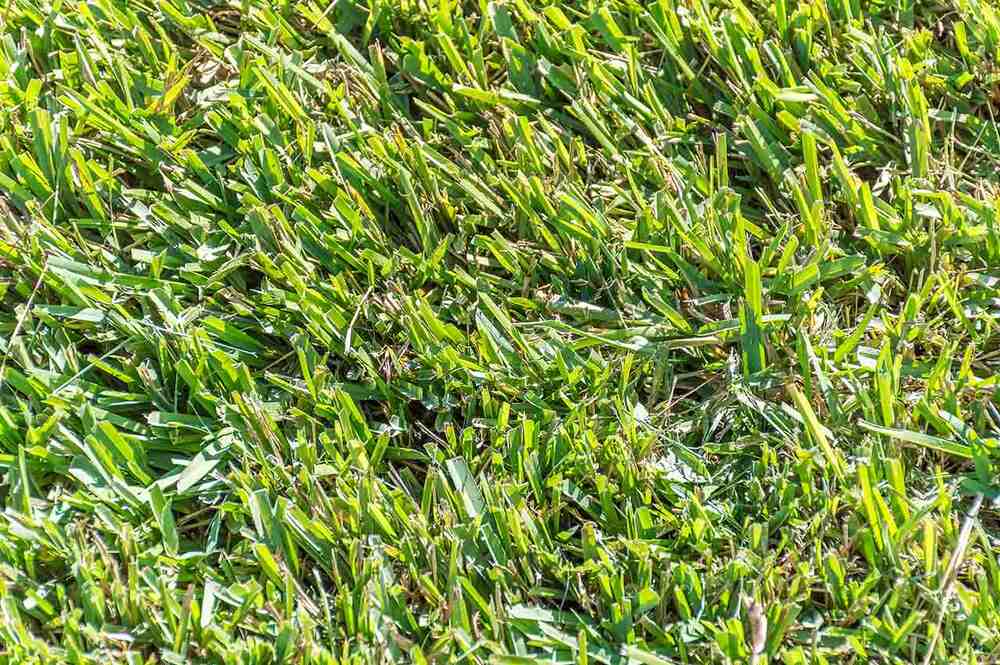 Colonial bentgrass is perhaps not always best for lawns, but golfers in Illinois sure know its benefits! Much like rough bluegrass, this cool-season grass type can perform well in moist and poorly draining soil. The grass blades are very fine, light green, and grow outward in a dense manner. Colonial bentgrass must be kept around 1 inch or less, which is why it is not ideal for most homeowners. If you want to put a putting green in your backyard, however, this is your option!
Tolerances
Heat Tolerance: Low

Cold Tolerance: Medium

Drought Tolerance: Low

Shade Tolerance: Medium
Warm-Season Grass Types
Warm-season grasses, while not as commonly seen in Illinois lawns as cool-season grasses, may perform well in southern parts of the state. These grass types thrive under high temperatures, typically between 80 and 95 degrees Fahrenheit, and can be a suitable choice for those hot and humid summer months that Illinois often experiences. While their growth is slower during the cool spring and fall months, and they may enter a dormant state during the bitterly cold winters, they bounce back with vibrant growth come summer. Warm-season grasses are also known for their drought resistance, making them a potentially wise choice for areas prone to dry spells.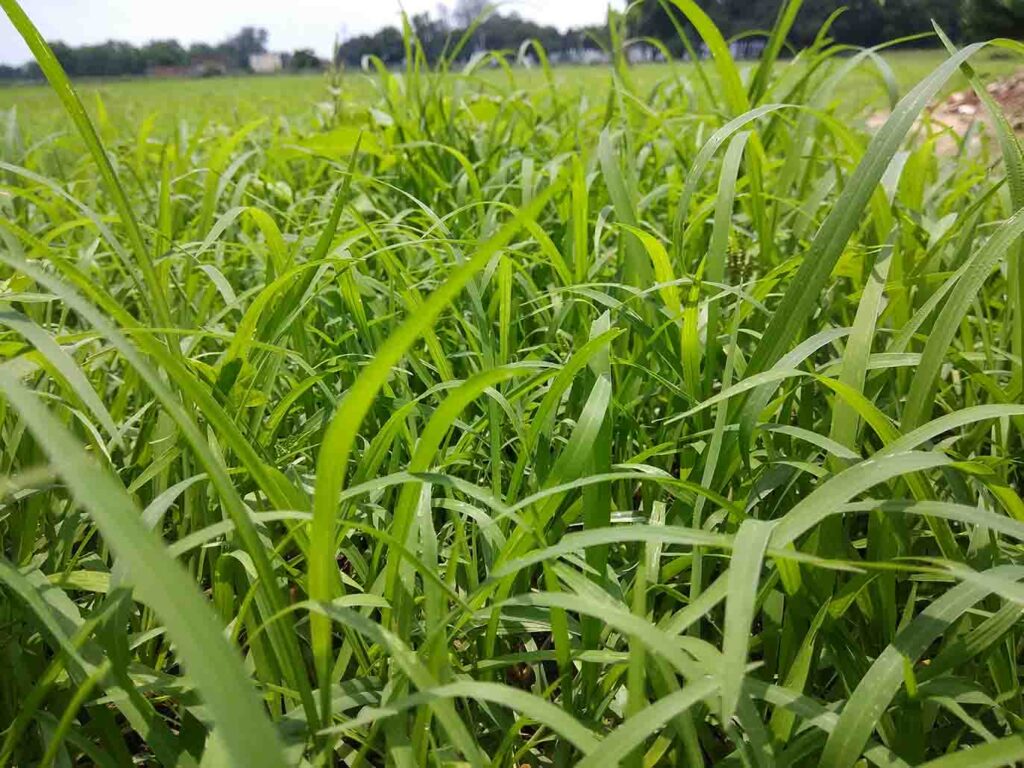 Centipedegrass is a warm-season grass type that is known for its bright green color and coarse texture. It thrives near 2 inches in height and requires low amounts of watering. This grass type is perfect for those who don't want to have to water their lawn frequently. The best thing about centipedegrass is its adaptability in nutrient-deficient and infertile soils. Southern Illinois lawns in difficult conditions may perform best with this grass type.
Tolerances
Heat Tolerance: High

Cold Tolerance: Medium

Drought Tolerance: Medium

Shade Tolerance: Medium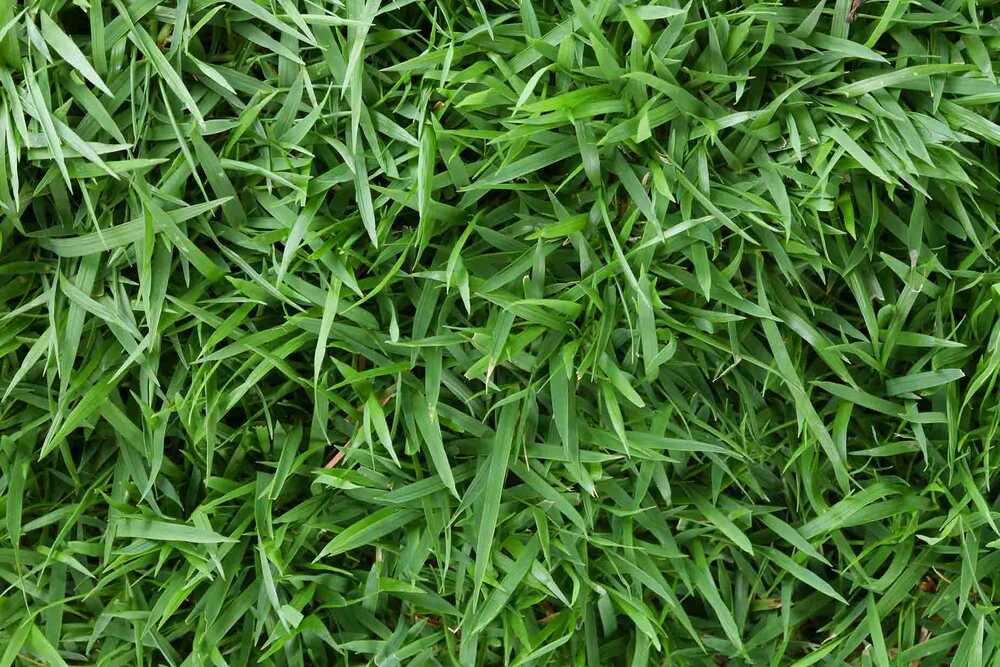 Zoysiagrass is perhaps the most popular warm-season grass type for southern Illinois. It has a slow growth rate and can tolerate drought and diseases, making it the perfect grass type for areas with water restrictions. Zoysiagrass has a darker green color and is often described as the softest of all the warm-season grass types. Kept around 2-2.5 inches, this grass will provide a plush surface for lawns in the warmest parts of Illinois.
Tolerances
Heat Tolerance: High

Cold Tolerance: Medium

Drought Tolerance: High

Shade Tolerance: Medium
Elite Grass & Lawn Care For Illinois
We know it can seem overwhelming to select the right grass type to meet the needs of your lawn. This is especially true if you have already tried to overseed with various grass types and nothing seems to work. If you need help selecting the perfect grass type for your lawn in Illinois, call Elite Lawn Care today! Our experts have been helping lawns in the Crystal Lake area for years, and we would be happy to make your property our next stop!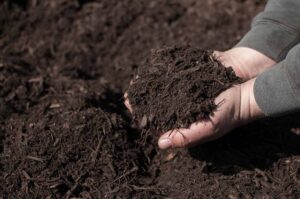 Selecting the right type of mulch for your garden can be a daunting task. With countless options available, it's important to weigh the pros and cons to make an informed decision. Two of the most popular mulch choices are rubber and organic. While rubber is cheaper, organic is a more environmentally friendly option that provides numerous benefits for your plants. It's derived from natural materials like bark, leaves, and straw, which decompose over time and enrich the soil. Additionally, organic mulch helps retain moisture, suppresses weeds, and regulates soil temperature. Overall, organic mulch is the smart choice for a healthy and thriving garden.
Read More »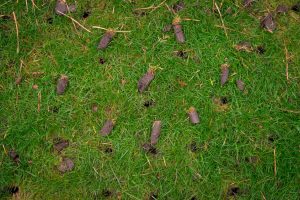 Maintaining a lush lawn is an essential part of owning a home; however, it can be overwhelming. Thatch, a layer of dead grass and organic matter, can hinder the absorption of nutrients. Removing thatch, also known as dethatching, is crucial and should be done very year or two. On the other hand, core aeration improves soil aeration and water movement. The decision to dethatch or aerate depends on the lawn's condition. Thin thatch layers benefit from aeration, and thick thatch layers need dethatching. Other factors that influence the approach are regular maintenance and the grass type.
Read More »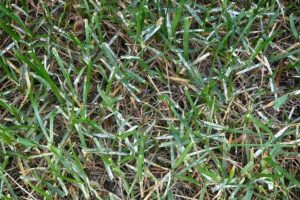 Powdery mildew is a common fungal disease that affects a wide variety of plants. True to its name, the fungus is easily identified by the light grey or white powdery spots found on infected leaves. It can also be found underneath the leaves or on stems, flowers, fruit, or vegetables. Powdery Mildew spreads and can rapidly cover most of the leaves on the plant. Young plants and seedlings are especially susceptible.
Read More »