Lawn Care & Landscaping
Blog
No Commitment. No Contracts. Cancel at Any Time.
Read the most up to date lawn care and landscaping articles.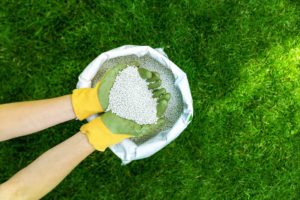 Fertilizers provide essential nutrients and chemicals that help grass stay healthy and look great. But what exactly is in a fertilizer? In this article, we will explore the most important ingredients in lawn fertilizers so you know exactly what you are feeding your turf!
Read More »