Watering Guide For Overseeding
If you're like most people, you probably think of overseeding your lawn as a one-time deal; it is a necessary task that must be performed every few years to ensure your grass stays healthy and lush. However, if you're not careful, overseeding can actually lead to more problems than it solves! In this blog post, we will discuss the best ways to water your lawn after overseeding in order to create the lush lawn you deserve!
Before getting into how to water your lawn after overseeding, it's important that we briefly discuss how to properly overseed. Aftercare is important, but overseeding also requires a bit of preparation in order to optimize seeding results. Core aeration and dethatching in fall are the two best ways to prepare your lawn for overseeding.
Core aeration services

involve the use of a machine that removes small cores of turf from your lawn. This process helps to loosen up the soil and allows for better seed-to-soil contact, both of which are essential for successful overseeding. If you're not sure whether or not your lawn needs to be cored, take a look at the thatch layer. If it's more than ½ inch thick, or if the ground feels generally hard to the touch, core aeration is probably a good idea.
Dethatching services

involve the use of a machine or tools that remove the thatch layer from your lawn. This process helps to improve seed germination and root development, both of which are essential for a healthy lawn. Dethatching also removes blockages that would prevent water from reaching down into the soil.
Once the preparation is complete, you can begin overseeding with the use of a spreader. We recommend using a spreader that is specifically designed for overseeding, as this will help to ensure an even distribution of seed. Once the seed has been evenly distributed throughout all desired areas, you can begin watering.
How To Water After Overseeding
One of the most important things to remember when watering your lawn after overseeding is to start slowly. It's important not to overwater your lawn, as this can lead to problems such as fungal growth, disease, and even death of the new seedlings. Instead, water your lawn lightly and frequently at first, then gradually increase the amount of water you're applying as the seedlings begin to establish themselves.
The amount of water to use depends on a number of factors, such as the type of grass you're growing, the climate in your area, and the amount of rainfall you typically receive. Remember that you want the soil to feel consistently damp, but do not soak it or allow puddles to form. In general, most lawns will require 1-2 inches of water per week, but this is just a guideline. Check out this guide for more information on the needs of different grass types in Illinois.
Days 1-10 (September – Early October)
Begin watering on the very first day of seeding. Always water as close to dawn as possible in order to give your lawn adequate time to absorb water and dry itself. This will help avoid fungal infections that will bring your seedlings' progress to a screeching halt. At this early stage in the seeds' development, it is advisable to water once in the morning and once again in the early afternoon, especially if temperatures are warmer.
Rotating Irrigation Heads: 12 minutes per zone.

Fixed Irrigation Heads: 5 minutes per zone.

Hand Watering/Hose and Sprinkler System: 15-20 minutes per zone.
Days 11-20 (October)
After the first week or two, you should begin to see new seedlings emerge through the soil surface. You should be able to cut the frequency of watering by up to half at this point. If growth seems to be strong and consistent, try to water for longer in the morning rather than watering for a second session in the afternoon. The most important thing at this stage is to make sure you are sticking to a regular schedule to help your new turf get established.
Water your lawn when your soil has dried out. Don't water if it is still damp.

Rotating Irrigation Heads: 20 minutes per zone.

Fixed Irrigation Heads: 10 minutes per zone.

Hand Watering/Hose and Sprinkler System: 25-30 minutes per section.
Days 21+ (Late October – Early November)
Your new turf should be well on its way after roughly 3 weeks of consistent watering. You can now start to revert back to normal watering routines until grass growth stops for the winter. This means watering once per day, early in the morning, for a longer period of time. Deeper, more infrequent watering promotes deep root development, instead of shallow watering to produce shallow roots. Follow these steps, and your lawn should burst back to life in the following spring!
1-2 inches of water per week between rainfall and irrigation.

Rotating Irrigation Heads: 25 minutes per zone.

Fixed Irrigation Heads: 15 minutes per zone.

Hand Watering/Hose and Sprinkler System: 25-30 minutes per section.
How To Water Different Soil Types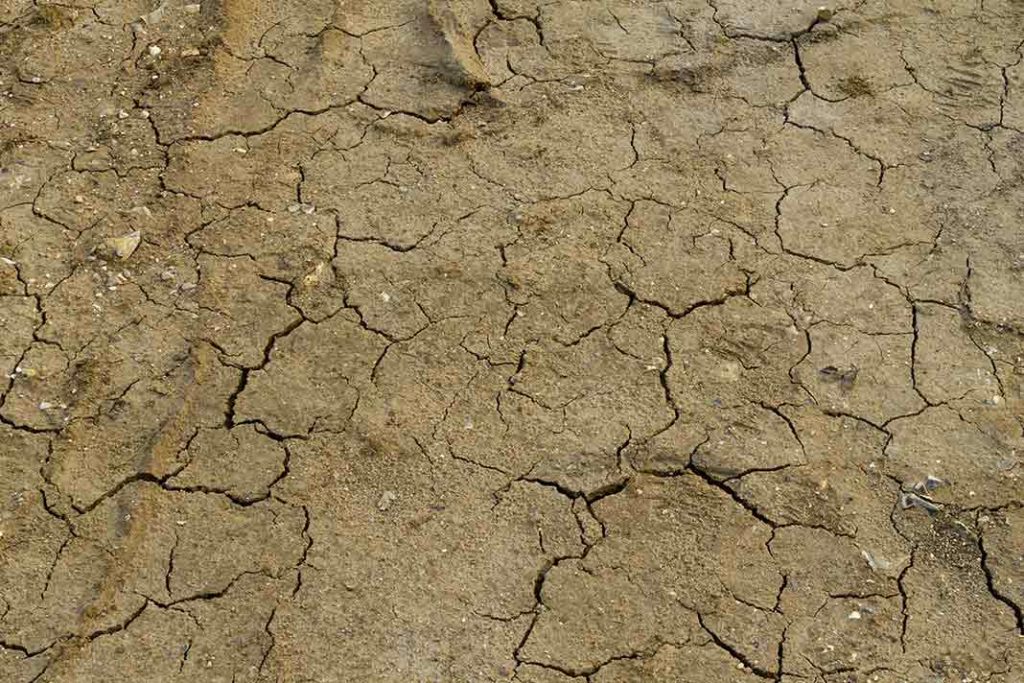 Different soil types have different attributes that make watering needs vary. In general, you never want the soil in your lawn to be completely soaked, as this will lead to drowning your lawn. You should try to aim for soil that consistently remains slightly damp to the touch, especially when laying new seed. Get your soil tested to attain a better understanding of your lawn's watering needs.
Clay is a type of soil that absorbs water slowly, which occasionally leads to runoff and puddles because this spoil dries out very slowly. An inch of water will only penetrate 4 to 5 inches deep. 
Loam absorbs water evenly, especially when combined with a sandy soil. Loam ensures the most even distribution, with an inch of water being able to reach the perfect depth of 6 to 8 inches. This is the ideal depth for root development. 
Sandy soil, on its own, requires a lesser amount of water but a high watering frequency. Water is absorbed very quickly through sandy soil, with an inch of water being able to penetrate up to a foot deep.
Overseeding & Other Lawn Care Services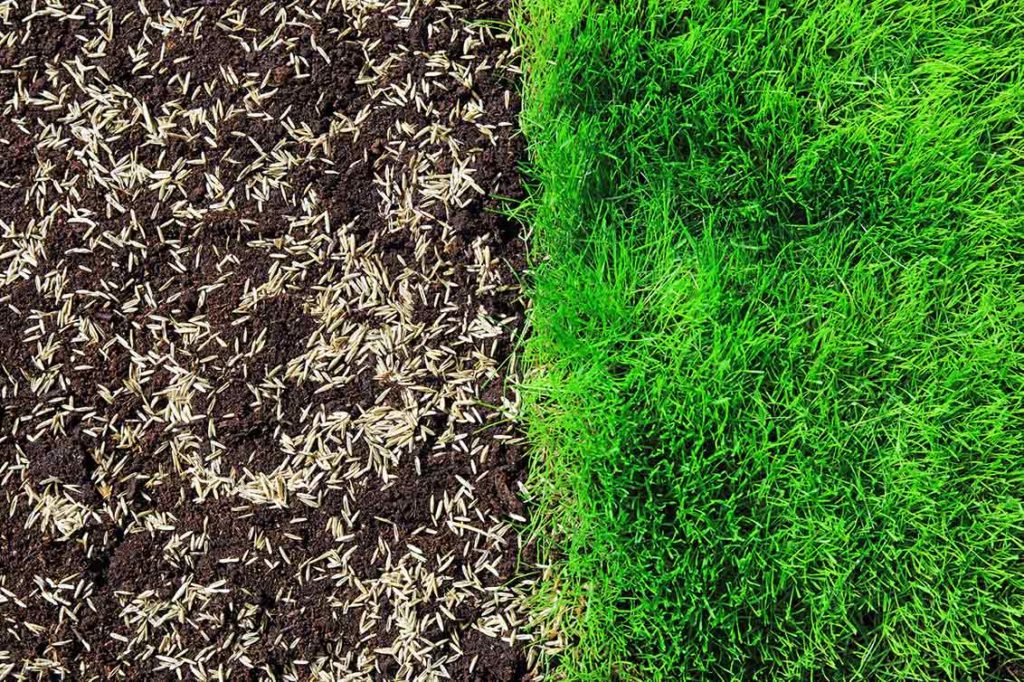 While overseeding is not overly complicated, improper seeding can lead to even further damage to your turf. To make sure your lawn is seeded properly, hire a professional lawn care company that is experienced in overseeding and other lawn care services.
As new seeds germinate, mowing and fertilizing, in addition to watering, must be slowed down and approached delicately in order to preserve the germinating seedlings. Mowing too low to the ground will discourage healthy growth of new grass, and fertilizing too early in the seedlings' development could put a harmful stress on them. Trust the pros, and call Elite Lawn Care today for more information overseeding aftercare.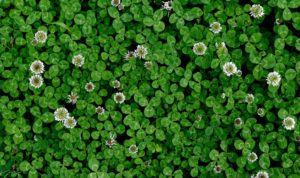 White clover is a common lawn weed in Illinois and many other parts of the world. It can be identified by its three leaves and white flowers, which is why it is often referred to as "white clover." While this plant may look harmless, it can actually have serious consequences if not properly managed or treated in your lawn. This post will help you learn all you need to know about this pesky lawn weed so that you can keep your lawn lush and healthy!
Read More »
Have you noticed orange spots or patches on your lawn? If so, then your lawn may have a case of rust! Rust is a common fungal lawn disease in Illinois caused by fungi in the Puccinia genus. It's important to be able to recognize rust, understand what causes it, and know how to control it if you want to keep your grass healthy. Elite Lawn Care is here to inform homeowners all about this disease in order to do what we do best—keep your lawn healthy and looking great!
Read More »
Leaf spot is a very common lawn disease that every lawn care enthusiast will encounter at some point in their life. The good news is that this particular disease is easy to identify and treat if you know what to look for! Let's take a look at what exactly leaf spot is and what you can do about it in your lawn!
Read More »